With a 12 meter confirmation from SM3LIV in Sweden, my 9B DXCC is finally done. That is at least 100 countries confirmed on 160, 80, 40, 30, 20, 17, 15, 12 and 10 meters.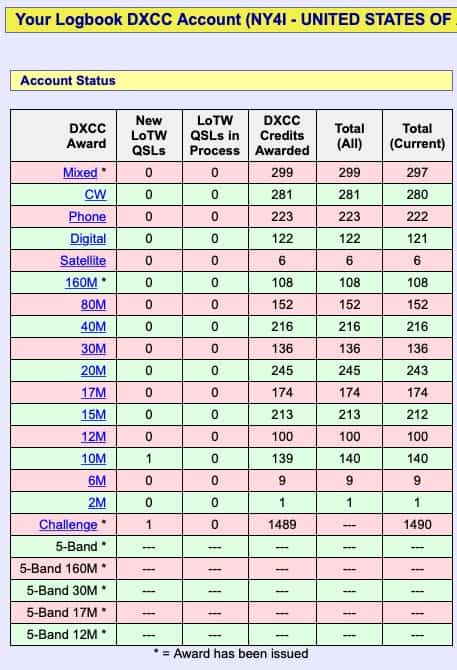 That was a really long time in the making to get the final QSL on 12 meters.
Now award chasing gets even harder but a simpler ones are possible soon I hope.
Next award to finish is 5B WAS for which I need 3 more QSLs on 10 meters (North Dakota, Louisiana, and Rhode Island). I hope Field Day will get those this weekend. The WARC bands and 160 for WAS will be a bit farther along.
Unless a DXPedition comes on, I am planning to focus on grid hunting on 6 meters, WAS on 6m and the biggie…DXCC on 6m.
There is always another award to chase 🙂
If you want any help with your own chase, let me know and I can provide a few tips on QSL, LOTW or other things.
73 – Tom NY4I