After a contentious Special Exemption meeting where 5 of my neighbors made their case why this tower permit should not be granted, I am in possession of the tower permit. We submitted this permit application near the end of May 2018 and due to the hoops Madeira Beach required me to jump, we were granted the permit mid September.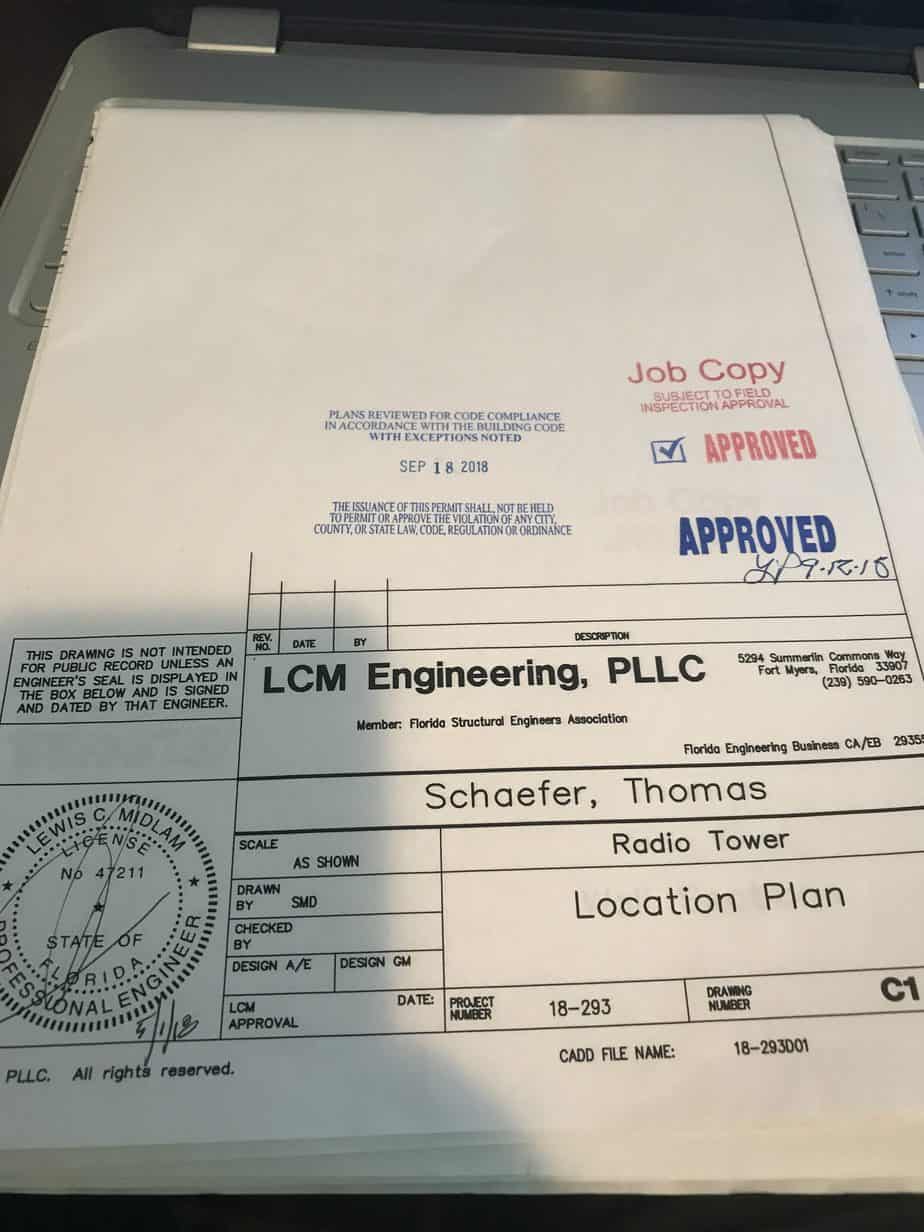 I applied for the tower permit at the same time we are building the house as the tower is house bracket'ed in two places. The top bracket is built into the roof structure.
The picture below shows the bracket support detail built into the roof.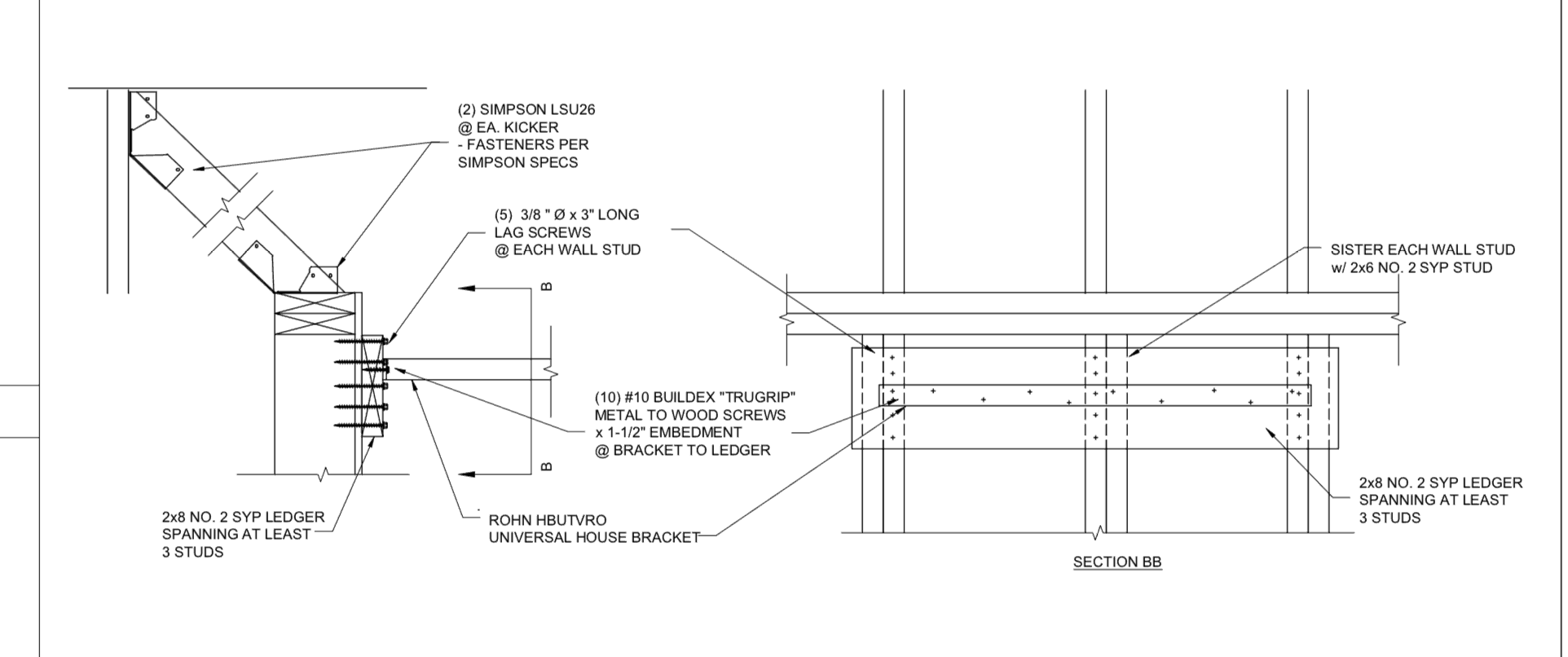 This is then the overall tower as installed on the house.