Thanks to Clayton KJ4RUS going up the tower along with ground crew Bob N2ESP, Pat AA0O and Ed NZ1Q, I have a wire antennas on the tower. Clayton climbed the tower to put a rope in the tower standoff's pulley and the ground crew connected things so the antennas could be raised. The ends were tied off and it all seems to work well.
The picture below is of a contact I made on FT8 showing the coverage of the antennas on 20 meters. This looks like a great pattern for Field Day. Everywhere with a time flag is a station that heard my signal. The station in Brazil heard me at -10 db and the one in Washington State at -16 db.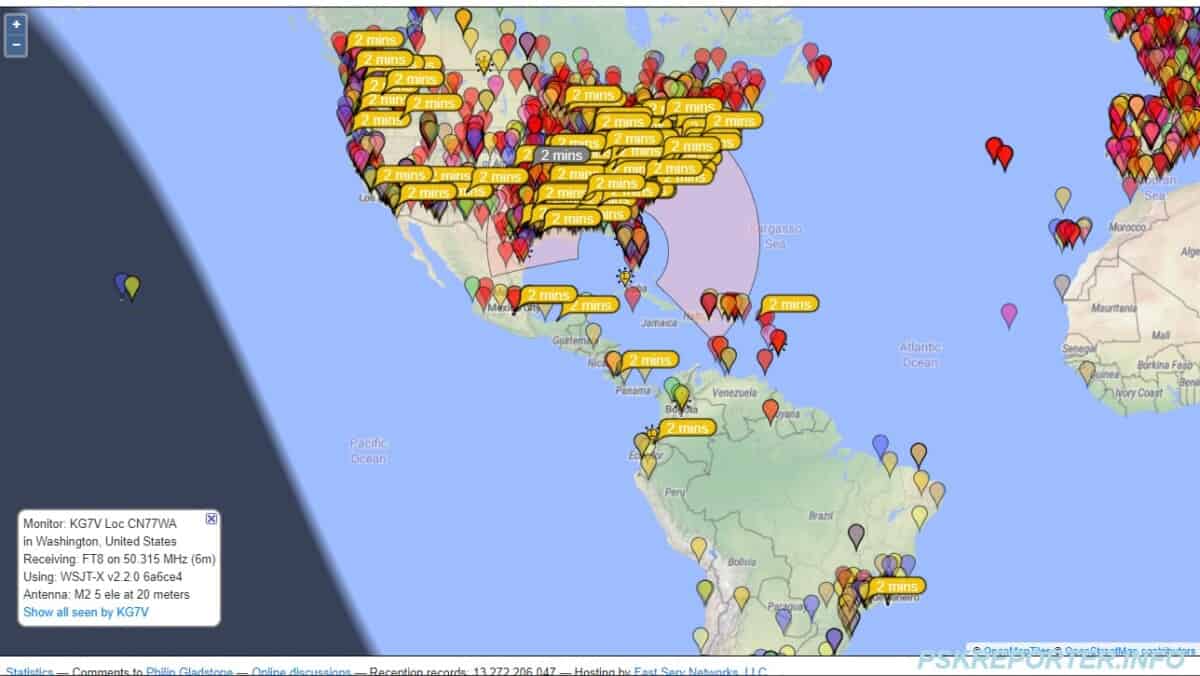 My thanks to all that helped!